Company Information
Elberon Development Group
("Elberon"), a third-generation family business, has been developing, constructing, and managing commercial real estate for over 100 years. Founded by David O. Evans in 1920, the company began as a residential general contractor and has evolved into a full-service commercial real estate company. Throughout the past several decades, Elberon has leased or built-to-suit for corporate clients including General Motors, Kraft Foods, Wakefern Food Corp (ShopRite), Federal Express, DHL, the United States Postal Service, Seafrigo Cold Storage and FreezPak.
Presently, Elberon Development Group owns and manages a portfolio of approximately 2.5 million square feet, much of which consists of warehouse space in Elizabeth, NJ within two miles of the Ports of Elizabeth and Newark, and Newark Liberty International Airport. The portfolio includes several of the same properties originally developed by the founder of the company, and several others acquired from third parties. During the past 10 years, many of the legacy sites have been redeveloped to create modern, state-of-the art warehouse space suitable for the exacting demands of today's most quality-oriented tenants.
In 2012, Elberon received the prestigious NAIOP-NJ Industrial Deal of the Year Award for a complex and time sensitive transaction that resulted in the development and construction of a 524,000 square foot modern distribution and grocery warehouse for Wakefern Food Corp.
In 2016, Elberon received NAIOP-NJ's Industrial Deal of the Year Award for a second time. The award-winning project known as "Elizabeth Logistics Center" involved the purchase and redevelopment of over 17 acres into a two-building complex totaling 225,000 square feet in Elizabeth, NJ. Elberon joint-ventured with The Avidan Group to complete the project.
In 2021, Elberon won its third NAIOP-NJ Industrial Deal of the Year Award-its third in less than a decade-for the redevelopment of a long-dormant brownfield site straddling the city line of Elizabeth and Newark, NJ. The redevelopment, performed in conjunction with partner The Fidelco Group, resulted in a 75-foot high, 140,000 square foot freezer warehouse.
Elberon will continue to look for opportunities to leverage its expertise to grow through both acquisition and ground-up development. The company also provides services to third parties on a selective basis in the form of development, property management, asset management, and brokerage services.
News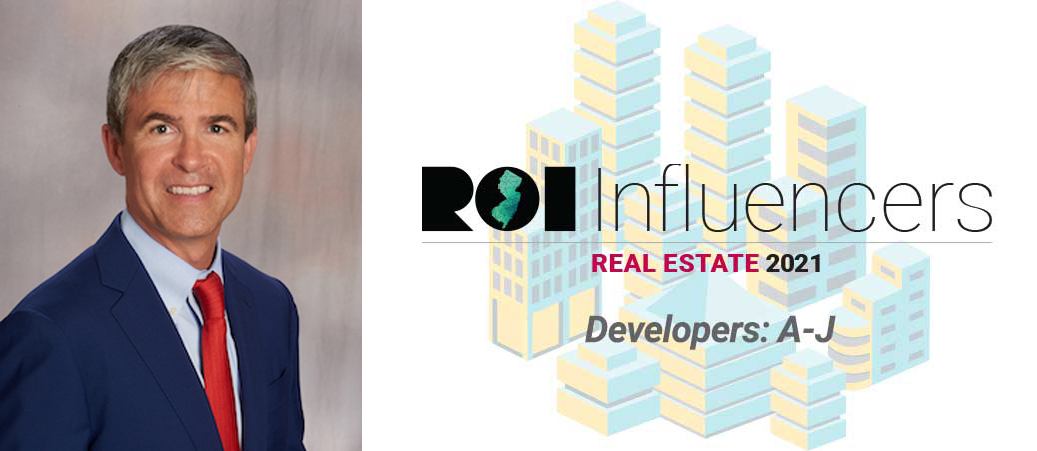 Dave Gibbons Named to List of Top Developers in New Jersey
ROI Influencers: Real Estate 2021 — Developers Read more